The Key to What You Want In Your Life Is a Healthier, More Powerful Brain
"I've been using MindBoost Day for several months and feel a lot sharper with a more positive mood because I'm spending less time looking for "misplaced" items.
I feel closer to my grad school years than my 69 years – Thanks"
Bettyann W.
YES! I Want To Help Support My Memory, My Focus, and My Health
MindBoost™ Day
Potent And Comprehensive 'Smart Supplement'
Created to give your brain the critical daily supplementation you need to function at peak performance. MindBoost™ Day supplements help support your memory, focus, and concentration. Without stimulants.
How Does MindBoost™ Day Work?
As Part Of Your Daily Routine, MindBoost™ Day Helps With:
Bacopa Monnieri Helps Support Memory, Speed of Learning and Energy Levels
Bacopa Monnieri is a natural herb native to the wetlands of Europe and Asia. Studies suggest that Bacopa Monnieri supplements increase the cerebral blood flow and help activate choline. Choline affects the receptors in your brain that gives you a sharper focus and attention....
One research study with healthy adults aged 65 or older showed…
"Significant improvements in attention (less likely to pay attention to irrelevant information), working memory and less anxiety and depression."
Further studies when on to show that the speed of learning, memory capacity and increased energy levels improved greatly over a 12 week period (relative to a 5 week period).
Rhodiola Rosea Has A Pronounced Effect On Mental Fatigue, Stress, And Anxiety
A study testing the fatigue of students caused by stress during final exams showed that over a 20 day period, the students participating in the study achieved 8.4% better grades than the students taking a placebo.
Another study including physicians working the night shift found that the doctors taking Rhodiola Rosea had a clear anti-fatigue effect, in some cases as much as 20% improvement in performance during a 24-hour shift!
None of the participants in any of the studies reported any negative side effects.
The active P5P form of Vitamin B6 brings down homocysteine levels.
"A group of experts reviewed literature evidence from the last 20 years and they concluded "that elevated plasma total homocysteine is a modifiable risk factor for development of cognitive decline, dementia, and Alzheimer's disease in older persons."
One study showed that "Low vitamin B-6 concentrations were associated with lower MMSE and worse attention and executive function in the multivariate analysis."
Vitamin B-12 Has A Positive Impact On Performance
Your body's vitamin B-12 levels directly affect many neurological functions. This includes neurotransmitters that are crucial to psychological functioning. Vitamin B-12 appears to lower both the risk and rate of cognitive decline.
Data suggests that B12 supplementation may have a positive impact on global cognitive functioning and in particular on the performance of memory tasks. Indicating that there may be a role for B vitamin supplementation in lowering the risk of cognitive decline.
A study out of Australia showed that linear effects were also observed for younger women for whom vitamins B-12 intake was associated with memory performance.
Folate May Slow Down And Lower The Risk of Cognitive Decline
Folate intake was positively associated with performance on a variety of measures of cognition (speed, memory, and fluency).
It has also been found to improve cognition in healthy adults.
A recent study from Oxford University showed over a two year period that brain atrophy in people taking folate was 53% lower in the active treatment group - that's 53% less brain decay in only two years!
Not only that, in Holland, they have found that people taking a daily dose of folate supplementation for three years increased cognitive function, specifically memory and information processing.
Receptors for vitamin D are found throughout the brain and play a critical role in making memories
The researchers from the University of California, Davis, and Rutgers University found that memory skills declined two to three times faster in those with low blood levels of the vitamin compared to those with adequate vitamin D levels
A team of researchers at Tufts University in Boston analyzed vitamin D blood levels in over 1,000 people over the age of 65 to determine its relationship to cognitive function. Out of the 1,000 study participants, 65% had "insufficient" or "deficient" levels of the sunshine vitamin. These people performed worse on tests of executive function (such as reasoning, flexibility, and perceptual complexity), attention, and processing speed compared with those who had optimal levels of vitamin D.
"This work, and that of others, suggests that there is enough evidence to recommend that people in their 60s and older discuss taking a daily vitamin D supplement with their physicians," said study author Joshua Miller, now at Rutgers.
That's why Vitamin D was a non negotiable to put in our MindBoost Day.
The Problem Inside Your Brain
Your brain and body naturally produce what you need to function from the foods you ingest. Your habits also have a great impact on your brain health. The challenge is in today's world, we have terrible diets, questionable food supplies, and a polluted environment that make good brain health particularly challenging.
According to the Alzheimer's Association Every 67 seconds someone in the United States develops Alzheimer's.
The World Health Organization - Dementia is one of the major causes of disability and dependency among older people worldwide.
Although dementia mainly affects older people, it is not a normal part of aging.
You can influence how healthy your brain is. You can support your memory, focus, and attention. You can turn back the clock on a failing, aged brain.
US National Library of Medicine reports that you have almost a 1 in 2 chance of your memory failing simply because of your age. Stress can enhance this effect. [2]
Over time, this can make it difficult to:
Retain new information like names, dates, new subjects.
Recall memories quickly so you feel like you have more 'Senior Moments'
Keep focused on your work.
Lose weight. An unhealthy brain creates additional stress on your body and creates lethargy.
Have any extra energy for yourself or your family.
Be happy. Not performing at your best every day takes a toll on every area of your life
---
(1) Jones, BE (2005). "From waking to sleeping: neuronal and chemical substrates". Trends in pharmacological sciences 26 (11): 578-86. doi:10.1016/j.tips.2005.09.009. PMID 16183137.
(2) http://www.biopsychiatry.com/alzheim.htm
MindBoost™ Day
A clinically Advanced Formula With Proven Ingredients To Unlock Your Brain's Potential
Our Scientific Team spend hundreds of hours researching scientific case studies from around the world to uncover these ingredients.
We use amounts that are clinically proven to work for optimal results. We use premium ingredients from trusted sources and the top rated manufacturing facilities. Finally we use a third party testing facility to ensure the highest quality and potency in every bottle.
This means you get the highest quality product possible. You won't be able to find anything comparable in stores. We guarantee MindBoost™ Day to be the most effective memory and focus support product you can find.
MindBoost™ Day contains no artificial flavors or preservatives. It is approved for vegetarians, is gluten free and is even safe for vegans.
YES! I Want To Support My Memory, My Focus, and My Health
Our Guarantee To You
We are so sure that you will experience a supported memory with a sharper focus and more energy PLUS a rejuvenating night's sleep by using MindBoost™ Day and MindBoost™ Night, that we guarantee your satisfaction with a 120 DAY HASSLE-FREE Money Back Guarantee.
One more thing to take off of your mind - your order is 100% secure - we guarantee and it by providing you with Norton Shopping Guarantee on every order.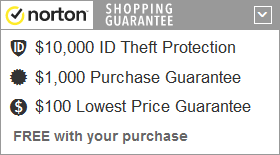 You Get:
$10,000 Identity theft coverage.
$1,000 purchase guarantee
Lowest Price Guarantee for 30 days
SUCCESS STORIES
Many people share their experiences with us.
"I have been sleeping like a champion. My barometer for a successful night's sleep is not waking up at 3AM. This hasn't happened on your watch. THANK YOU! I'm still waiting for the bags to disappear under my eyes-you'll be the first to know."
Mary, Denver, CO
"I see so many parents with that glazed, exhausted look in their eyes sitting on the sidelines at the park. I'm out there with my kids, playing with my kids on the jungle gym."
Russell, Denver, CO
"Results are amazing. I was sceptical at first, but it has really made me sharper and more focused. You should really try it."
Peter, Austin, TX
*These statements have not been evaluated by the Food and Drug Administration. These products are not intended to diagnose, treat, cure, or prevent any disease.
The information provided on this site is for informational purposes only and is not intended as a substitute for advice from your physician or other health care professional or any information contained on or in any product label or packaging. You should not use the information on this site for diagnosis or treatment of any health problem or for prescription of any medication or other treatment. Always consult with a healthcare professional before starting any diet, exercise or supplementation program, before taking any medication, or if you have or suspect you might have a health problem. You should not stop taking any medication without first consulting your physician. Results featured on this web site are atypical. As individuals differ, so will results. Simple Smart Science distributes a product line made with natural ingredients. Always check with your doctor for risks associated with dietary supplements and your specific health conditions and/or allergies.
Representations regarding the efficacy and safety of MindBoost Day have not been evaluated by the Food and Drug Administration. The FDA only evaluates foods and drugs, not supplements like these products. These products are not intended to diagnose, prevent, treat, or cure any disease.
Reach Us
Company Address **Not For Returns**
1624 Market St Ste 226 #36378
Denver, Colorado 80202-2523
Website: www.simplesmartscience.com
Toll-Free: 888-503-2911
Servicio Al Cliente En Español: (720) 580-4667